Something struck a chord when I read Jon Barratt describe Genesis as the 'Rolls-Royce' WordPress framework.
You know what? I think he's right. At first glance you may think this a rather far-fetched association, but in essence it rings true for me.
To be the best is important. To be the best is especially important with regards to websites too. I think the StudioPress Genesis Theme Framework is the 'Rolls-Royce' of WordPress theme frameworks. Which is why I choose to use it.
It is secure, fast, efficient, elegant, exquisite, SEO friendly, responsive HTML5 WordPress framework with a great user community.
I think it's good for my clients WordPress websites.
Whatever is rightly done, however humble, is noble.
~ Sir Henry Royce
Here is why Genesis is the Best or the Rolls-Royce of WordPress Theme Frameworks:
Simply the best
Before I went freelance a couple of years ago, I worked for iChauffeur, a company my father, brother and myself founded. We thought we were something else when we invested in our first Bentley, but this was eclipsed somewhat when we purchased a Rolls-Royce. We had bought the best car in the world. Yes, Rolls-Royce do make truly exquisite motor vehicles.
Beware of silent cars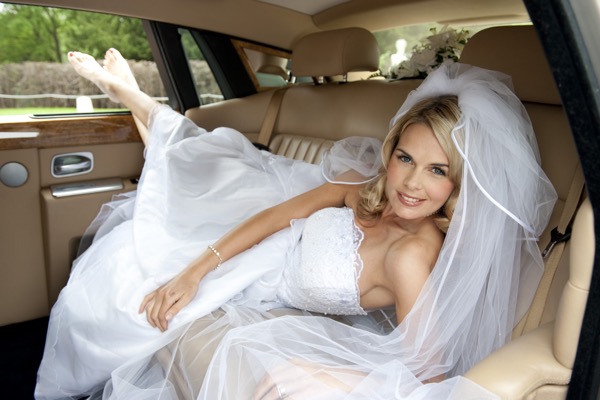 We enjoyed a grand tour of the Rolls-Royce factory on the Goodwood Estate. The factory signs famously warn you to beware of silent cars. When my dad asked the salesman "what can go wrong with the Phantom?", without hesitation and obvious conviction he replied, "nothing".
Strive for perfection in everything you do. Take the best that exists and make it better. When it does not exist, design it.
~ Henry Royce
The Devil is in the detail
It is their attention to detail that separates the very best, from the 'best of'. I am not a big fan of leather interiors for personal ethical reasons, but holy cow, you'll only find Bavarian bull leather in a Rolls-Royce. Female cows are prone to stretch marked hides. Bavarian bulls are specifically chosen because they don't have barbed wire fences in Bavaria, nor stretch marks. So you won't find scarred skins in a Rolls-Royce, nor a rev counter, you get a reserve power meter instead.
You don't need to remember your brolly either, the Phantom's rear 'suicide' doors house these to keep you singing in style in the rain. The reversed doors open backwards specifically so that you can make a stylish, photo-perfect entrance. If your chauffeur is slow off the mark, the doors self-close elegantly with a click of an electronic switch. My favourite touch though is the centre cap of the wheels, designed to keep the famous 'RR' emblem upright and true.
You get what you pay for
But the result of their efforts is something to shout about. But, so is the price tag. You do get what you pay for though. In a similar vein, you can get cheaper computers, but I choose to pay more for Apple's finest.
The quality will remain long after the price is forgotten.
~ Sir Henry Royce
The Genesis WordPress Framework
I also choose the Genesis Framework from StudioPress for my WordPress websites. Though fortunately these are not as expensive as Californian designed computers or Goodwood's finest cars. Genesis makes it possible for me to create quality WordPress websites for my clients, at an affordable price.
If automobiles had followed the same development cycle as the computer, a Rolls-Royce would today cost $100, get a million miles per gallon, and explode once a year, killing everyone inside.
~ Robert Cringely
Getting to grips with Genesis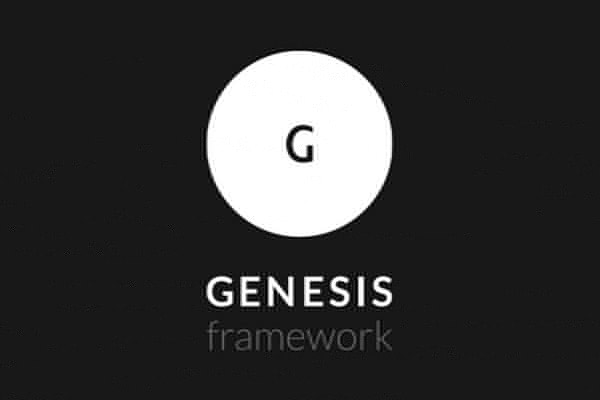 I have tried many different WordPress frameworks and child themes, but Genesis is something special. It took me a while to get to grips with it though. I kept looking for the header or footer templates.
Once I got my head around the fundamental differences between Genesis and other frameworks, I soon got up to speed, and really have never looked back.
Your mileage may vary
I much prefer to work with Genesis than any other WordPress theme frameworks now. Just like with the Rolls-Royce, your mileage may vary. The Stig might choose another vehicle for the Nürburgring. Similarly you might prefer to either roll your own, or choose another framework. But here is why I love Genesis:
What makes Genesis the best?
1. Security
I can think of nothing worse than one of my client's websites getting hacked. Which is one of the reasons I strongly recommend that they choose a specialist WordPress hosting company like WP Engine. It seems StudioPress are serious about security too:
We brought security expert and core WordPress developer Mark Jaquith in to make sure the Genesis Framework has the best security possible. With his guidance, we built our framework to follow all WordPress security best practices.
~ StudioPress
2. Search Engine Optimisation
Search Engine Optimisation (SEO) is crucial for any website. Not many people want a website not to be found. Genesis delivers SEO out of the box. The clean, optimised code and design architecture is important for achieving great search engine rankings. Built in Schema.org code, allows you to output microdata. These "rich snippets" are not only good for SEO, but make for a better and more beautifully rich web too.
Google's Webspam go-to-guy Matt Cutts rocks Genesis, so does WordPress SEO über-guru Yoast. You don't even need to install a Yoast plugin for SEO with Genesis either. To be honest, if it produced an XML sitemap, I might even consider not bothering installing an SEO plugin.
Our themes have been fully search optimized by Greg Boser, search engine optimization pioneer and industry expert. With automatic updates to the Genesis Framework, you never have to think about it again. Your code will always be up to date and fully optimised.
~ StudioPress
3, Unlimited Support, Updates & Websites
Who doesn't want an easy life? Unlimited support, unlimited updates and unlimited websites. Refreshingly simple and particularly welcome if you've got multiple client projects. With lifetime access to the StudioPress support team as well as the community forum you know your in good hands if things go pear shaped.
4. Responsive Web Design
In 2015 it is a given that a website needs to be responsive and work great on mobile and tablet devices. With HTML5 support built in you can soon be creating Web Standard, future proof markup. This built in support for HTML5 makes Genesis great for web design.
5. High Performance
A Rolls-Royce is no Ferrari, but it is still a surprisingly lightweight and nimble machine for such a behemoth class of car. Thanks to great design and an aluminium space frame it is lighter and faster than it ought to be. Genesis is similar in this respect.
The lightweight code, makes for fast performing websites. It also makes it faster to develop than conventional WordPress themes. Much of the pain is gone with Genesis. The functions are succinct and refined, making it easy to hook in new functionality or customise to your heart's content. Back in the day even John Lennon had a Rolls-Royce, which he had painted in psychedelic colours. So, even starting with a Genesis child theme you can soon create a bespoke, high-performance design, without having to re-invent the wheel. This helps reduce coding times, which makes lavish designs possible for even budget conscious clients.
6, Good Company
Although StudioPress is a commercial organisation, their product Genesis has been widely embraced by the WordPress community. WordPress co-founder Mike Little uses it and his co-founder Matt Mullenweg thinks it's cool too:
I think Genesis is a better theme, particularly for its advanced support of WordPress functionality like child themes.
~ Matt Mullenweg, 2010
Genesis, like WordPress is released using the GPL licence. Which means you could even resell it if you wanted to. Some people are doing just that. However, personally I would recommend you would be wise to buy it from the source. For a start, I wouldn't trust the code from a third party. Could it contain a virus or malicious code? It is not expensive to buy. Security should always be number one in priorities. I wouldn't trust anyone else. I think to ensure the future of the platform and keep these good people in a job and working on the framework, and constantly improving it, I am more than happy to pay.
The Genesis Community
Just as important the framework is developed, contributed to and used by a great collection of respected WordPress developers.
Bill Erickson
Brian Gardner
Carrie Dils
Gary Jones
Sridhar Katakam
Genesis UK
Gary Jones and Jo Waltham have created an exciting new UK Genesis Community which looks like being a great resource for fellow Brits to find Genesis Developers, attend Genesis Meetups plus enjoy the Genesis podcast.
Horses for Courses
Whatever WordPress framework you choose to use, or not use if you prefer to roll your own, chances are you think it's the best. Underscores in particular is getting a lot of good vibes at the moment. However, at this precise moment in time, Genesis for me is the Rolls-Royce of WordPress frameworks and my preferred WordPress development framework. It is quite simply the best. Not perfect, but perfection is a moving goal post but I believe it does most things well and I look forward to seeing how it develops over time.
Ironically, I am going for a walk now at Hengistbury Head. This is where Sir Henry Royce lost his partner, Mr Rolls, who tragically died here in July 1910, when his aircraft plummeted out of control after the tail broke off. Rolls was an early aviation pioneer. He was the first Britain to die in in an aeronautical accident.
So what is the best, or your 'Rolls-Royce WordPress theme'?