iFamily offer mobile-friendly WordPress website design and development. We create websites designed specifically to get results. They have been proven to ignite business growth even in times of recession and in a shrinking market. Recently we've had great results designing several vegan prenatal dha sites. As a web designer, if you get several sites in one specific topic like this, it means people are telling their friends. This word-of-mouth marketing has been essential in our growth.
We don't make websites just to look pretty on our portfolio page. Our websites roll up their sleeves to deliver a honest, hard working system designed solely to give you a great return on your investment. We know just how important this is and would love to talk to you about your project.
WordPress Specialists
We are your affordable Freelance WordPress Developer. We love WordPress, almost as much as our clients do. They love the fact that they can keep their website current and fresh. Without having to pay us to do the work. A WordPress website will empower you to change and update your content, as often as you like, and at no extra charge. They also like the fact that the search engines seem to like this too. WordPress is open source software, and is well suited for businesses of all sizes.
We are iFamily
iFamily Web Design Ltd is as you may have guessed is a real, family business. Run by the husband and wife team of Rich and Susan Senior.
We would like to invite you to become part of our iFamily and would love to work with you to create an outstanding online presence for you or your organisation.
We appreciate the challenges that small and medium size businesses have to get noticed online. We create websites that are friendly to both people and search engines.
We have been creating websites professionally since 2000 and working with WordPress since 2004.
We speak geek. So you don't have to.
Please speak to us about your project. You don't have to know the lingo, that is our job. If you talk nerd, we would love a geeky-chat with you regarding: HTML5, CSS, Web standards, Responsive Web Design, WordPress, WooCommerce. But if all you know is that you need a website, talk to us.
WordPress Web Design in Hampshire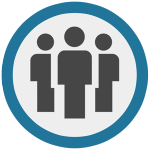 For WordPress web design in Hampshire please contact us. We are located in the small market town of Ringwood on the edge of the New Forest. Our registered office is in London but we mainly work from our Hampshire home. We are the founders of iNewForest and really enjoy helping local and New Forest based businesses succeed on the world wide web.