We are one today! Exactly a year ago we formed iFamily Web Design Ltd. In this year, we have worked with some truly lovely new clients and created some fabulous WordPress powered websites for them too. To these wonderful people, we thank you. As people often say in occasions like this, we couldn't have done it without you! But we really couldn't. Thank you for investing your confidence in us. We hope you get a wonderful return on your investment.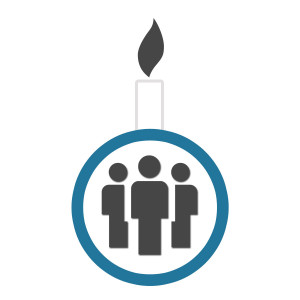 Other highlights of the year include:
Hiring a new guard cat/bouncer called Django, to help head of security Fluffy prowl our Ringwood office premises.
We discovered WP Engine and also the Genesis Framework
Richard throwing away his office chair to make way for his standing desk and getting a new company bicycle.
Susan gained new insights on the word 'tolerance' when working full time alongside husband and business partner, Richard…
Wishes for 2014 include finding more wonderful clients to work with and attend more WordCamps and other meet ups. With the proposal that the 2014 WPUK Unconference will be held in nearby Bournemouth, it looks like our second year could even eclipse our first. Now where did we put our sunglasses?