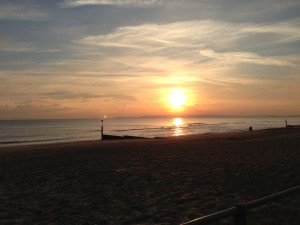 Great British WordPress folk, you have less than 24 hours to decide where the 2014 WPUK Unconference (working title) is going to be held. The ballot ends tomorrow, Sunday 6th April, at midday. This is all terribly exciting. Time is running out. Bournemouth vs Birmingham, what's it going to be?
The choice of venue could have been left to Harry Hill to work out:
"Well, I like 'Birmingham' and I like 'Bournemouth'.
But which is better?
There is only one way to find out…
FIGHT!"
But as you might expect, and this is the United Kingdom after all, the venue choice will be decided by ballot, but you do have to be registered with the WPUK to vote.
Last year's event showcased visitors creating the following published website pages in less than 3-days:
After last years WordCamp Lancaster, I know the sun will shine on both venues. They both begin with a "B" too. One has great shopping and one has a great beach. Obviously, I am a little biased as I only live 10 miles from and I am pretty excited about the whole "Silicon Beach" initiative. But, I missed the first ever WordCamp in , so from that point of view would be happy to make my way to Brum if the vote swings that way. Either way, here comes the summer!

Just remember to !